The Ferryman
Like most large career moves, this one happened by accident. Karen spent a lot of time planning what she was going to do with her life, but Fate had other plans for her, as she often does for most of us. Karen just happened to rob the wrong grave.
As a single mother who's struggling to make ends meet, Karen stumbles into the worst job on earth: transporting souls into the afterlife. To make matters worse, she is contractually bound to continue the job indefinitely, and her difficult employer is none other than Fate. It doesn't take long for Karen to learn that Fate may be fashionable, but she's also heartless.
Note: All photographic images in the book were taken by the author.
Releasing on 07 October 2014.
Paperback ISBN: 978-1-940894-08-9
eBook ISBN:978-1-940894-00-3
Not yet available on Barnes and Noble.
Confessions From a Moving Van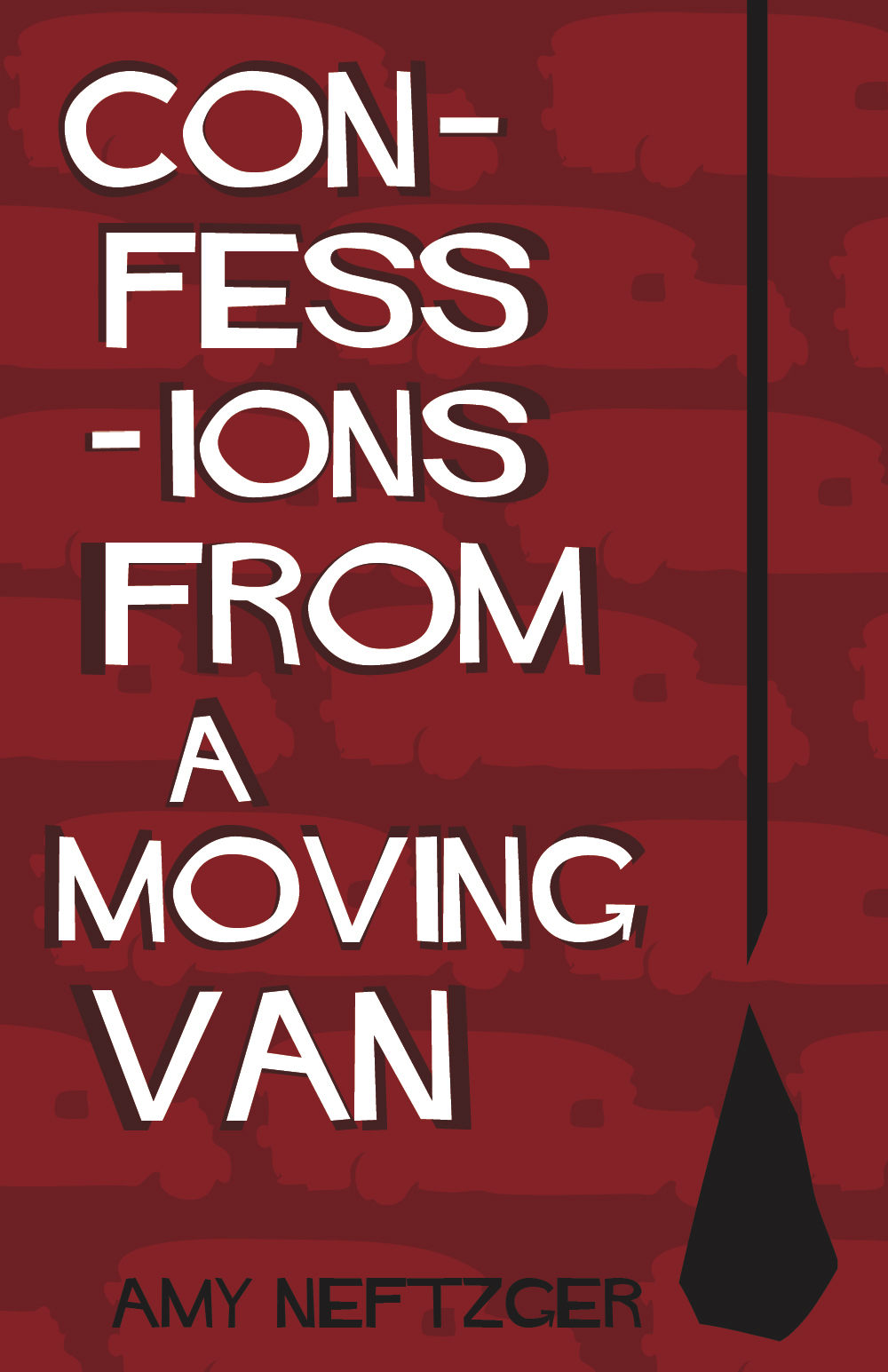 Confessions From a Moving Van is a short story that follows a series of individuals embarking upon life changes as told from the perspective of the moving van who carried these people on their journeys. Told in a somewhat similar vein as the author's previous work Conversations With the Moon, the stories are thoughtful, yet often funny. Even with their limited knowledge of the world, machines can also be philosophical.
eBook ISBN: 978-0-984803477
Buy now on Amazon.com.
Bedtime Stories For Dogs/ Bedtime Stories For Cats

A collection of stories for all ages and breeds. This unique volume combines Bedtime Stories for Dogs and Bedtime stories for Cats into one book. The engaging stories and essays are specifically written for individuals who love their pets and enjoy imagining what these animals would like to read. The topics range from mythology to magic and horror stories, combined with a little sprinkling of canine poetry. Fog Ink is donating 10% of the proceeds from this book to support no-kill animal shelters.
Paperback ISBN: 978-0-9746296-9-8
Bedtime Stories for Cats eBook: 978-0-9746296-8-1
Bedtime Stories for Dogs eBook: 978-0-9746296-7-4
Buy now at amazon.com
Buy now at barnesandnoble.com
Bedtime Stories for Dogs ebook download – only $ $3.99
Bedtime Stories for Cats ebook download – only $ $3.99
Leftover Shorts
A diverse collection of three short stories: The Marshmallow War, Peripheral Witches, and Parson's Song.
The Marshmallow War is a humorous look at how organizations sometimes push aside older workers and their accumulated knowledge in favor of younger workers with "fresh perspectives." The story is set inside the Merryman Marshmallow Corporation's research and development department where management confuses youth with innovation.
Peripheral Witches combines elements of a fairy tale and the paranormal as a young working mother struggles to discern whether or not she's losing her mind. A trip home at the end of a long, stressful day has Miriam seeing witches that disappear whenever she looks directly at them. The witches reappear in her peripheral vision.
The last story in the collection, Parson's song, is based loosely on the legend surrounding the folk tune "MacPherson's Lament." Set in the rural south, a small town speculates on whether or not a young gentleman named Billy Parson will be a great man or great criminal. According to their superstitious beliefs, he would be legendary whether for positive or negative reasons. Billy also struggles to come to terms with the local superstition surrounding his fate.
eBook ISBN: 978-0-9746296-6-7
Buy now on Amazon.
Conversations With The Moon
A collection of short stories whimsically told from the moon's point of view of life on earth. The moon shares stories that convey what he has learned about this planet, as well as his curiosity about it. The moon is a spectator to some of life's most poignant moments. If you have never heard the voice of the moon, perhaps you might enjoy reading what he has to say.
Click here for a Readers Guide and Discussion Questions
Cataloging Information
Title: Conversations With the Moon
Paperback ISBN: 978-0-9746296-0-5
eBook ISBN: 978-0-9746296-4-3
Author: Neftzger, Amy
Keywords: moon, conversation
Publication Year: 2003
Subject: Fiction, fantasy, short stories, moon, artists, musicians, baseball